08/15 2012
The dirty little secret about smoothies is that trying to decipher whether you are getting fresh fruit, frozen fruit, ice cream or sherbet would give most foodies a hard time.  Why hide the fact that we only use fruit at the peak of ripeness?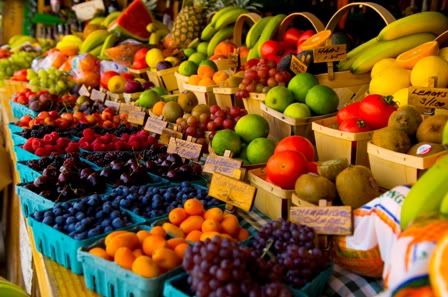 Blenders can do miraculous things and make everything into the same consistency.  But that isn't a good reason to pulverize some of the best fruit around.  So with our unique blend process we leave the fruit bits intact to showcase our pursuit of the perfectly ripe mango or any other fruit we carry.
Our frozen drinks are one of a kind and that's how we like to do it.  Is it hard?  Yeah absolutely!  There have been many days in which we had to scour the smallest of supermarkets just to find some ripe mangos during the off season.  But it's well worth it when we see the reactions of the people who try a Fruitealicious drink for the first time.
Click Here for our Full Drink Menu
Our history is based on our customers.  So it's only fitting that our Mixology menu is a collaboration between our customers and our mixologists over time.  Working at Fruitealicious we are always asked to make some weird drinks.  The majority of them just end up on the scrap heap but every once in a while we find a "diamond in the rough".
For example, the Strawberry Shortcake was made up by the lady's next door at the pharmacy.  The Purple Oreo by a customer who brought in some Oreos to mix with their Taro Smoothie.  Or the Mystery Drink which was derived from the legendary Gummy Bear Drink (which we don't make anymore…long story).
Come try some of our staffs favorite drinks on your next visit!
Categories: General
Tags: No tags