11/06 2009
Fruitealicious Bubble Teas & Smoothies in Carrollton proudly presents some of the greatest Kung Fu movies of all time.  We have hand selected the titles below to screen at our store.
Here is the schedule of events for the week of November 16th.  ALL SHOWTIMES START AT 3PM AND 6PM.
MONDAY: CROUCHING TIGER HIDDEN DRAGON
An epic set against the breathtaking landscapes of ancient China, Crouching Tiger, Hidden Dragon, combines the exhilarating martial arts choreography by Yuen Wo-Pind (The Matrix) with the sensitivity and classical storytelling of an Ang Lee film. The result is something truly unexpected: romantic, emotionally powerful entertainment.
TUESDAY: HERO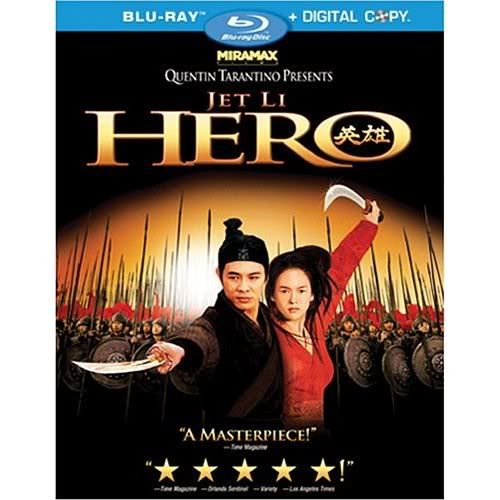 Master filmmaker Quentin Tarantino presents HERO — starring martial arts legend Jet Li. This standout Special Edition, remastered and including an exciting new bonus feature, is a visually stunning epic where a fearless warrior rises up to defy an empire and unite a nation. With supernatural skill — and no fear — a nameless soldier (Jet Li) embarks on a mission of revenge against the fearsome army that massacred his people. Now, to achieve the justice he seeks, he must take on the empire's most ruthless assassins and reach the enemy he has sworn to defeat. Acclaimed by critics and honored with numerous awards, HERO was an Oscar(R) (Best Foreign Language Film, 2002) and Golden Globe nominee
WEDNESDAY: DRUNKEN MASTER
JACKIE'S CHARACTER GOT A NAUGHTY PANTHER NICKNAME BECAUSE OF HIS LACK OF DISCIPLINE. CONSTANTLY CLOWNING AROUND WHEN HE SHOULD BE LEARNING KUNG FU, HIS FATHER SENDS HIM TO LIVE WITH AND STUDY UNDER HIS UNCLE, A SADISTIC MASTER WITH THE REPUTATION OF CRIPPLING HIS STUDENTS.
THURSDAY: SHAOLIN SOCCER
With tons of action, eye-popping special effects, and nonstop laughs, here's a hilarious martial arts comedy about a team of misfits who take their best shot at winning a championship! Sing is a skilled Shaolin kung fu devotee whose amazing "leg of steel" catches the eye of a soccer coach! Together they assemble a squad of Sing's former Shaolin brothers inspired by the big-money prize in a national soccer competition! Using an unlikely mix of martial arts and newfound soccer skills, it seems an unbeatable combination … until they must face the dreaded Team Evil in the ultimate battle for the title!
FRIDAY: ENTER THE DRAGON
Playing a secret agent hired by the British to break up an opium ring, Bruce must go undercover as a contestant in a sadistic martial arts tournament. Hosted by the targeted crime lord on his island hideaway, this tournament pits the baddest kung fu cats in the world against each other–but not one of them can match Bruce's dazzling and deadly skills.
Descriptions courtesy of Amazon.com.  Visit them at: www.amazon.com
Categories: Events, General
Tags: No tags